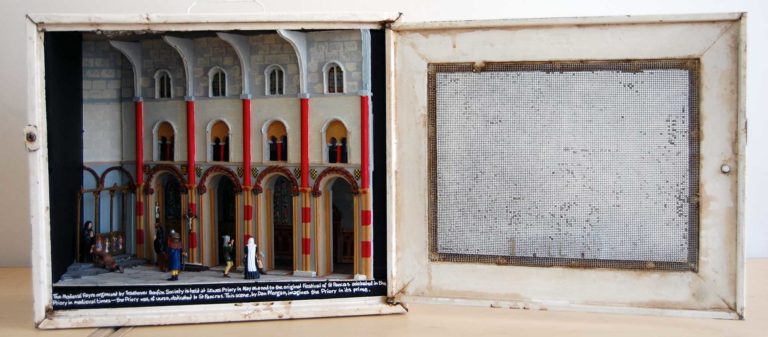 Lewes Priory interior
I had the brazen cheek to ask Dan Morgan to make this exquisite Lewes Priory diorama to help publicise the annual Lewes Mediaeval Fayre held in the grounds of the once magnificent Priory. Dan chose to do an interior scene inspired by an illustration by Rena Gardiner.
The original Priory was started in 1078, became operational by 1082, and was demolished in 1537. Dan's Priory was started in March 2017, and was operational by May 2017; this time let's look after it.